Jewel Lee DeAtley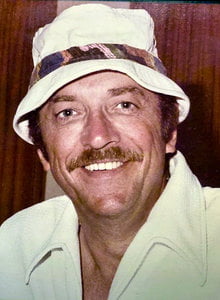 Graveside services for Jewel Lee DeAtley, 85, Tulsa, Oklahoma, , will be held at 2:00 p.m., Saturday, January 14, 2023, at Howell Memorial Park Cemetery, under the direction of Robertson-Drago Funeral Home.    
Mr. DeAtley passed away Tuesday, January 10, 2023, at his home, surrounded by family.
Mr. DeAtley was born April 12, 1937, in Jefferson City, Missouri to William Claude and Viola West DeAtley.  Lee was employed as a National Accounts, Regional Sales Manager for various commercial food producers and was also a proud United State Marine. Lee was a wonderful Christian man that loved his family with his entire big heart and he was loved, not only by his family but anyone that was privileged to know him. Everyone should be so lucky to have a Big Daddy.
He is survived by his wife Katie, a son Michael DeAtley and his wife Lisa of Cody, Wyoming, a daughter Jennifer Brown and her husband Kevin of Tulsa, Oklahoma, a son Jason DeAtley and his wife Kaori of Tokyo, Japan. Lee is also lovingly known as Big Daddy to eight grandchildren, Grayson, Michal, Campbell, Bennett, Jonathan, Christopher, Carrieanne, and Annabelle. Lee is also survived by his beloved West Plans, Missouri Goss family and many nieces and nephews.
He was preceded in death by his parents and siblings Raymond and his wife Jean, Bill, Kelly and sister Jean.