Joe Franklin Coe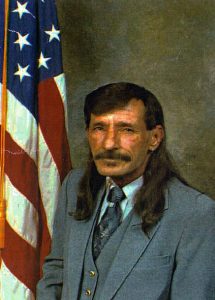 A visitation service for Joe Franklin Coe, 70, West Plains, Missouri, will be held from 6:00 until 8:00 p.m., Friday, January 3, 2020 in the Rose Chapel at Robertson-Drago Funeral Home.
Mr. Coe passed away at 4:24 a.m., Sunday, December 29, 2019 at Mercy Hospital, Springfield, Missouri.
He was born July 31, 1949, at Rock Springs, Wyoming, to Billy Joe Coe and Ruby Ellen Jones Hobbs.  In 1974, he was married at West Plains, Missouri, to Phyllis Marie Collins, who preceded him in death on June 26, 2009.  Mr. Coe was a Veteran, having served with the United States Army.  He was a decorated disabled veteran, having served in Vietnam and Korea, two tours each and earned many medals, including a badge of valor.  He worked as a cook and bartender in various places, including Kansas City and Sacramento; Joe had lots of stories of good times, including cooking for celebrities including the Jackson 5 and Whitney Houston in the 1970's.  Mr. Coe loved his family and enjoyed spending time with his grandchildren and great-grandchildren.
He is survived by one son, Joe Shane Coe and wife, Christy; two grandchildren, Shane Skyler Coe and Sebastian Lee Coe; four great-grandchildren; six brothers, Gary, James, John, David, Albert and Harold Hobbs; six sisters, Venita Butler, Charlyne Camargo, Tonia Hebrock, Tonqua Lamb, Opal Baker and Virginia Worley; and many nieces and nephews.
His parents, step-father, James Hobbs, wife and three brothers, William Hobbs, Carl Coe and Jerome Hobbs, preceded him in death.