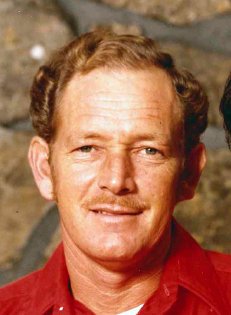 Funeral services for John Joseph Hardin, 78, Caulfield, Missouri, will be held at 2:00 p.m., Wednesday, August 6, 2014, at Elijah Church of Christ, under the direction of Robertson-Drago Funeral Home.
Mr. Hardin died at 12:16 p.m., Sunday, August 3, 2014, at his home.
He was born April 24, 1936, at Elijah, Missouri, to Benjamin Harrison Hardin and Edna Lucinda Grisham Hardin. He attended the one room school house at Elijah, Missouri and Bakersfield High School. On July 10, 1955, he was married at Sawyer, Michigan, to the love of his life, Francalene "Francie" Tackitt. Joe was employed by Howard's Construction for many years until opening his own machine shop at Caulfield, Missouri. In 1977, he began repairing sawmill equipment as well as operating a sawmill of his own. Joe was a member of the Ozark Steam Association and was instrumental in establishing the Caulfield Fire Department. He also served on the board of trustees for Elijah Cemetery. Mr. Hardin was a member of the Church of Christ and attended Gospel Hill Church of Christ. He was known by many and will be greatly missed.
He is survived by his wife, Francie Hardin, of the family home; four children, Myra Sasseen, husband, Bobby, Sandy Hardin, Karen Hardin and Scott Hardin, all of Caulfield, Missouri; five grandchildren, Shyla Simpson, husband, Justin, Kashia Zumwalt, husband, John, Robby Hardin, wife, Jamie, Brittany Peters, husband, Jason and Chelsea See, husband, Eric; nine great-grandchildren, Willy and Maddie Simpson, Briggs and Bodie Hardin, Sam and Henry Zumwalt, Tyler and Gabe Peters and Landon See; one sister, Delphia Carter; and several nieces and nephews.
His parents, one granddaughter, Carissa Bennett, two brothers, Eldon and Elvis Hardin, two sisters, Luella McCoy and Joyce Fravel, one nephew, Charlie Hardin and one niece, Debbie Evans, precede him in death.
Visitation will be held from 6:00 until 8:00 p.m., Tuesday at Robertson-Drago Funeral Home. Burial will be in the Elijah Cemetery. Memorial contributions may be made to Elijah Cemetery, and may be left at Robertson-Drago Funeral Home.