John Ray Justus, Jr.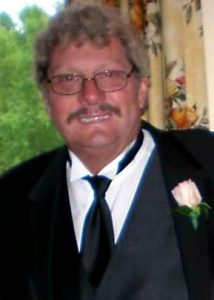 A memorial service will be held at a later date for John Ray Justus, Jr., 71, West Plains, Missouri. 
Mr. Justus passed away Saturday, March 21, 2020 at Ozarks Medical Center.
He was born November 2, 1948, at Eminence, Missouri, to John Ray Justus and Martha Gregory Justus.  On June 22, 1985, he was married at Las Vegas, Nevada, to Colleen Ficken.  He was of the Lutheran Faith and was very active in his church. John owned and operated A&A Enterprizes, a transportation brokerage. He also was a bookkeeper for E.H. Carrol Sand and Gravel.  John was a Vietnam veteran who proudly served in the United States Air Force.  He was quick with a joke and had lots of friends. He was loved by many and will be truly missed.
He is survived by his wife, Colleen Justus; one son, Darren Summers and wife, Kristy, and their three children, Henry, Beau and Reid; his daughter, Kimberly Daggett and husband, Jake, and their son, Pierson and a baby on the way; one sister, Betty Algeo; and several nieces, nephews and cousins.
His parents, one sister, Dorothy Lewis and one brother, Leroy Justus, preceded him in death.
In lieu of flowers, the family requests memorial contributions be made to The elevator fund at Immanuel Lutheran Church and may be left at Robertson-Drago Funeral Home.