Joseph Will Davis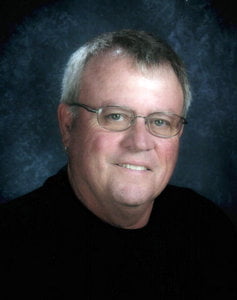 Memorial services for Joseph Will Davis, 71, West Plains, Missouri, will be held at 2:30 p.m., Saturday, March 4, 2023, at the First United Methodist Church, West Plains, Missouri with a visitation to follow in the fellowship hall.
Mr. Davis passed away Saturday, February 25, 2023, at his home, surrounded by his family.
Joe, the son of the late Hilliard and Elinore Davis, was born on September 18, 1951 in Springfield, Missouri. On May 22, 1976, Joe married Kathy his "Sweet Pea", in Pocahontas, Arkansas, a union of forty-six years. The first thing they bought as a married couple was an aluminum canoe. This started their passion for adventure and travel together that led them near and far.
He is survived by his wife, Kathy; two children, Katie and Ty Davis; one granddaughter, Elinore "Nellie" Dudden; one brother, Dr. Michael H. Davis of Springfield, Missouri; two nephews, Phil and Paul Davis of Springfield, Missouri.
In 1969, Joe graduated from West Plains High School. In 1973, he graduated from the University of Missouri with a Bachelor of Science degree in special education. He was a member of the Sigma Chi Fraternity while at Mizzou. In 1977, he graduated from Arkansas State University with a Master's of Science degree in special education. In 2005, he received a Specialist Degree in Mental Health from the University of Missouri.
Joe held jobs as a teacher, coach, school administrator and businessman; a career path that reflected his father, Hilliard, who he greatly admired. In 1973 Joe's teaching and football coaching career began at the Highland School District in Hardy, Arkansas. Joe returned home in 1977 to teach in the West Plains School District. After four years of teaching Joe transitioned careers in 1982 to work for Davidson Insurance Agency as an insurance broker. After 15 years in the insurance business, Joe felt called to return to the field of education. In 1997 he resumed his teaching career at the West Plains Middle School.
In 2005, Mr. Davis created the S.W.A.T. (Students Working at Transition) Program. The S.W.A.T. Program was designed to help individuals with disabilities gain work experience in the community while attending West Plains High School. A major goal of the S.W.A.T. Program was to help students gain post graduation employment and increase independence for individuals with disabilities. The S.W.A.T. Program continues to be an integral part of the Special Education Department for the West Plains School District. In 2011, Joe retired from the West Plains R-VII School District where he was a respected special education teacher, football and track coach, and administrator. His career as an educator spanned over 38 years.
In the 1880s, the first Davis family ancestors settled in West Plains, Missouri. Mr. Davis was proud of his Howell County roots and gave back by serving on many organizations throughout his life including the West Plains Industrial Development Corporation (IDC) President for two years, West Plains Chamber of Commerce board member, Southern Missouri Community Health Center board member, Howell Valley School District board member, Court Appointed  Special Advocates (CASA) board member, University of Missouri Alumni Association, Black and Gold Chapter, Scholarship Chairman, Old Time Music Festival Steering Committee and volunteer, Ozarks Preservation, Inc. (OPI) Cultural Tourism project, SB 40 Board of Howell County secretary and Co-chairman, West Plains United Way board member and Missouri State-West Plains Friends of the Garnett Library board member.  Joe's work of serving his community did not go unnoticed. He received the 2011 Humanitarian of the Year Award from Ozark Independent Living in recognition for his sustained actions over a period of many years that have promoted the plight and worth of disabled persons and improved their dignity, respect and potential; the 2011 Community Service Award from the West Plains Rotary Club for development of the SWAT program between the West Plains R-7 School District and Ozarks Medical Center in helping provide daily living skills for members of the community.
Joe had many hobbies which included quail hunting, training bird dogs, fishing, exploring rivers, studying the history of the Ozarks, Zizzer athletics, Mizzou athletics, photography, attending church, playing his acoustic guitar, and listening to his vinyl record collection. Most importantly Joe loved his family. He enjoyed bringing his family together by cooking them dinner. This brought the family together around their dining room table with love and laughter.
In lieu of flowers, memorial contributions may be made to the West Plains Schools S.W.A.T. program and made payable to the West Plains R-7 School District and may be left at or mailed to Robertson-Drago Funeral Home, 211 West Main, West Plains, MO  65775.