Joyce Malinda Roberts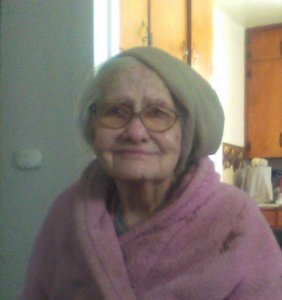 Joyce Malinda Roberts, 94, West Plains, Missouri, passed away at 4:06 p.m., Thursday, March 30, 2023, at Ozarks Medical Center.  
She was born April 12, 1928, at West Plains, Missouri, to Charles and Pearl Wilkerson.  Joyce was married to Raymond Roberts, who preceded her in death.  She enjoyed quilting, reading, puzzles, gardening, being outdoors and spending time with her dog, Currly.   
She is survived by one daughter, Janet Roberts; one grandson, John Roberts; five great-grandchildren, Courtney Snethern, Jessy Snethern, Hope Roberts, Chance Roberts and Faith Roberts; and several nieces and nephews. 
 Her parents, husband, one son-in-law, John Roberts, one granddaughter, Tammy Snethern, three brothers and four sisters, preceded her in death.  
 Arrangements under the direction of Robertson-Drago Funeral Home.