Judy Kay Barnes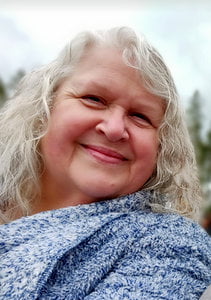 A memorial service for Judy Kay Barnes, 67, West Plains, Missouri, will be held at 3:00 p.m., Saturday, April 8, 2023, at The First Freewill Baptist Church. 
Mrs. Barnes passed away Tuesday, March 28, 2023, at West Plains.  
She was born April 6, 1955, at West Plains, to Gerald Griffin and Dorothy Mock Griffin.  On July 1, 1973, she was married at West Plains, to Albert Raymond Barnes, who preceded her in death on December 27, 2019.  Before her retirement, Mrs. Barnes was a nurse.  "I started to say" was her favorite saying.  She was a loving wife, loved her kids and grandkids with all of her heart; to her it didn't matter if there was blood relation or not, you were her family.  Judy was adventurous and enjoyed her travels; she loved shopping and knew all of the delivery drivers by name.  Mrs. Barnes was a dedicated Christian and was a longtime member of First Freewill Baptist Church.   
She is survived by three children, Brian Barnes and wife, Becky, Greg Barnes and Debra Stokes and husband, Alex, all of West Plains; one honorary daughter, Jamie Johnson and husband, Dan; ten grandchildren, Mackenzie Harrison, Trinity Barnes, Mathias Harrison, Joseph Barnes, Tristan Barnes, Keaton Barnes, Elizabeth Donahue and husband, Austin, and Hannah, Abby and Adam Stokes; three great-grandchildren, Kaden and Huxten Harrison and Baby Donahue; one honorary granddaughter, Melody Johnson; two brothers, Steve Griffin and wife, Heidi and Eddie Griffin and wife, Brenda; and numerous nieces and nephews. 
Her parents, husband, one honorary grandson, Kaleb Johnson and one brother, Jimmy Griffin, preceded her in death.  
Memorial contributions may be made to First Freewill Baptist Church and may be left at or mailed to Robertson-Drago Funeral Home, 211 West Main, West Plains, MO  65775.