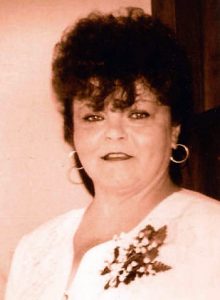 A memorial service for Kathie Arlene Abney, 62, Cherokee Village, Arkansas, will be held at 4:00 p.m., Monday, September 18, 2017 at Thayer Freewill Baptist Church, Thayer, Missouri.  A graveside service will be held at Boss Cemetery, Boss, Missouri, at 2:00 p.m., Tuesday, September 19, 2017.
Ms. Abney passed away at 6:16 p.m., Saturday, September 2, 2017 at Baxter Regional Medical Center.
She was born February 5, 1955, at Pekin, Illinois, to Roy Clifford Hedrick and Lorraine Geneva Farmer Hedrick.  Ms. Abney enjoyed quilting and crafting and loved baking and playing games with her grandchildren.  She also loved the outdoors and would rather be in the woods or on the river than anywhere else in the world.  Ms. Abney spent her life caring for others.  She became a foster parent in 2012, and loved every single child that was brought into her home; she missed each of them terribly when they moved on.
She is survived by her children, Michelle Tupper and her husband, Butch Tupper, Mammoth Spring, Arkansas and Melissa Abney and her husband, Heath Collins, West Plains, Missouri; grandchildren, Dalton and his wife, Ashley M., Ashley, Nicholas and Brennah, Kendra, Weston, Abby, Hailey and many others she loved like grandchildren, including, Amber, Asa, Heather, Kayla, Kaylie, Zack, Ivy Donna and all of the foster children who came through her home; four sisters, Shirley Congelosi, Julie Hedrick, Gloria Callaway and husband, Gary and Tena Worden and husband, Mike; her two lifelong friends, Gail Martin and Sandie Chism Lambert; many nieces, nephews, great-nieces and great-nephews; and many other family and friends.  Kathie was looking forward to becoming a great-grandmother in February.
Her parents, two brothers, Darrell and Larrie Hedrick, nephew, Chris Hedrick and brother-in-law, Frank Congelosi, preceded her in death.
Arrangements under the direction of Robertson-Drago Funeral Home.