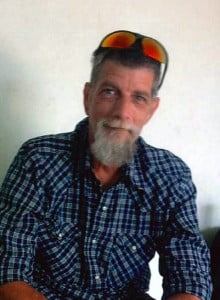 A Celebration of life service for Kurt Anthony Schmitz, 58, West Plains, Missouri, will be held at 3:00 p.m., Saturday, April 16, 2016 in the Rose Chapel at Robertson-Drago Funeral Home.
Mr. Schmitz passed away at 4:15 a.m., Wednesday, April 13, 2016 at Ozarks Medical Center.
He was born September 26, 1957, at St. Paul, Minnesota, to Howard John Schmitz and Antoinette Sue Kapp Schmitz.  On June 24, 1985, he was married at Reno, Nevada, to Peggy Lovewell.  Kurt enjoyed being Mr. Mom, being in the outdoors, spending time with his family, telling jokes, art and repairing bicycles.  He was a fun loving person and a great fisherman.  Mr. Schmitz was of the Catholic faith.
He is survived by his wife, Peggy Schmitz, of the family home; two daughters, Amy and Amanda Schmitz, both of West Plains, Missouri; one grandson, Damien; his mother, Antoinette Schmitz, Placentia, California; one brother, Mark Schmitz and wife, Donna, Riverside, California; one sister, Rose Marie Tessier and husband, Marc, Whittier, California; mother-in-law and father-in-law, Jeanne and Norman Schauer, Mountain View, Missouri; and several nieces, nephews, great-nieces and great-nephews.
His father and one sister, Pamela Jean MacDougall, precede him in death.
Memorial contributions may be made to the family and may be left at Robertson-Drago Funeral Home.