Lawrence David "Dave" Davis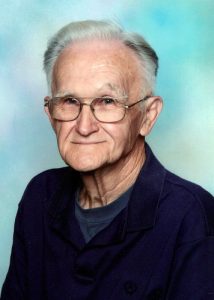 A memorial service for Lawrence David "Dave" Davis, 83, Udall, Missouri, will be held at Price Mitchell Cemetery, Udall, Missouri, at a later date.
Mr. Davis passed away 9:54 a.m., Saturday, February 22, 2020 at NHC Healthcare.
He was born August 18, 1936, at Elijah, Missouri, to Carl Jacob Davis and Dollie Beryl Dean Davis.  Mr. Davis graduated from Bakersfield High School with the Class of 1954.  On November 5, 1959, he was married at Knob Noster, Missouri, to Karen Kathleen Pitcock.  Mr. Davis was a veteran, having served with the United States Air Force and the United States Army.  He was an outdoorsman and enjoyed his work within the Ozark County Historium.  Dave was a Shriner and a member of Bayou Masonic Lodge #365.  Mr. Davis was a member of Lilly Ridge General Baptist Church.
He is survived by his wife, Karen Davis; two children, Lisa Keller and Dana Taylor and husband, Chet; one daughter-in-law, Chris Davis; six grandchildren, Keith Davis, Tara Hendrickson and husband, Jeremy, Cindy Hensley, Jonathan Mitchell and wife, Amanda, Jessica Mitchell and Ben Mitchell and wife, Jessica; twelve great-grandchildren; one brother, Dean Davis; one sister, Jessica Fasenelle and husband, Larry; and one nephew, Todd Davis.
His parents and one son, Lawrence David "Larry" Davis, II, preceded him in death.
Memorial contributions may be made to Bayou Masonic Lodge #365 and may be left at Robertson-Drago Funeral Home.