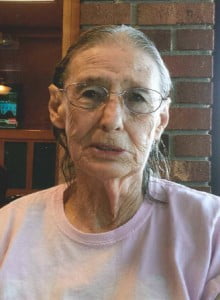 Funeral services for Lily Ilene Webb, 67, West Plains, Missouri, will be held at 3:30 p.m., Wednesday, February 24, 2016 in the Rose Chapel at Robertson-Drago Funeral Home.
Mrs. Webb passed away at 3:33 a.m., Saturday, February 20, 2016 at her home after a long battle with cancer.
She was born January 16, 1949, at West Plains, Missouri, to Catherine Taylor Roberts.  On June 14, 1970, she was married at Cabool, Missouri, to Ron Webb; she loved being a wife to Ron and they celebrated their 45th wedding anniversary last year.  Ilene completed her schooling in West Plains, Missouri, and received a GED.  She worked at Christian Connection book store, Ozarks Medical Center, as a dispatcher for the Willow Springs Police Department and raised rabbits.  Ilene was involved in her children's lives and activities.  She took in many wild animals through the years for the conservation department and nursed them back to health, then released them back into the wild.  Ilene enjoyed her pets, being outdoors, hunting, gardening, flowers and traveling.
She is survived by her husband, Rondal "Ron" Webb; three children, Bill Webb and wife, Aimee, Clif Webb and Ronda Watson and husband, Steven; three grandchildren, Sara Webb and significant other, Jared Chapman, Brandon Watson and Stephanie Watson; one great-grandchild, Kinslea Chapman, all of West Plains, Missouri; one sister, Mamie Haddock, Belton, Missouri; two nephews, Wayne Pilkinton and wife, Ann, Raytown, Missouri and Clay Damon Haddock, Belton, Missouri; one niece, Mysti Megan Haddock, Belton, Missouri; one aunt, Lois Taylor, Mountain View, Missouri; brothers-in-law and sisters-in-law, Gladys Brashears, West Plains, Missouri, Georgia Mae Ellison, West Plains, Missouri, Barbara and Lance Hurt, State of North Dakota, Carl and Verna Webb, State of Idaho and Purn and Carolyn Webb, State of Kentucky; and numerous cousins and friends.
Her mother, step-fathers, Ni Pilkinton and Eddie Roberts, one daughter, Lily Irene Shreve, mother-in-law, Retha Elliott and father-in-law and mother-in-law, Arnold and Nola Webb, precede her in death.
The family would like to give a special thanks to Dr. Morgan and Dr. Spurling for their special care given to Mrs. Webb.
Visitation will be from 6:00 until 8:00 p.m., Tuesday, at Robertson-Drago Funeral Home. Burial will be in the Howell Valley Cemetery.