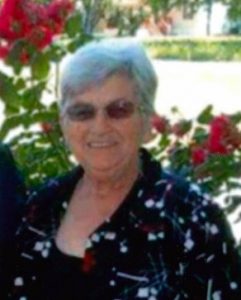 Linda Lou Driskell, 69, Pomona, Missouri, passed away at 7:22 a.m., Friday, April 14, 2017 at Cox Medical Center South, Springfield, Missouri.
She was born April 4, 1948, at Independence, Iowa, to Ruben Straw and Agnes Fratzke Straw.  On May 27, 1967, she was married at Independence, Iowa, to David Driskell.  Linda was a homemaker and had worked at Wal-Mart for the past twelve years.  She enjoyed her grandchildren, riding motorcycles, traveling and crafts.
She is survived by her husband of nearly fifty years, David Driskell; two daughters, Schantel Smith and Melanie Reid; three grandchildren, Hailey and David Reid and Nora Elizabeth Reed; two sisters, Carol Miller and Donna Simmons; and several nieces and nephews.
Her parents and two brothers-in-law, Jerry Miller and Jeff Simmons, precede her in death.
A visitation service will be Monday,  April 17, 2017 from 6:00 until 8:00 pm in the Langston Street Chapel of Robertson-Drago Funeral Home.  Memorial contributions may be made to the Family and may be left at Robertson-Drago Funeral Home.