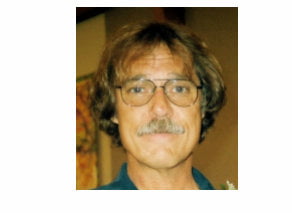 Funeral services for Lloyd Robert Rose, Jr., 61, West Plains, Missouri, will be held at 10:00 a.m., Tuesday, April 12, 2016, in the Rose Chapel at Robertson-Drago Funeral Home.
On Monday evening, April 4, 2016, he unexpectedly passed away in a car accident in West Plains, Missouri.
He was born on May 14, 1954 to Lloyd Robert Rose and Lorene Luella (Lee) Rose in Sacramento, California. As his father was enlisted in the United States Air Force, Lloyd and his family spent the majority of his childhood traveling the world to places such as California, Tokyo, Japan, Washington D.C., Athens, Greece, and Mitchell, Nebraska. He attended high school in Mitchell Nebraska, obtained his GED in 1972 and later attended classes at Western Nebraska Community College in Scottsbluff, Nebraska. In April 1974, Lloyd enlisted in the United States Marine Corps. During basic training, he qualified as an expert marksman. He served as a mechanic working mostly on Huey helicopters while aboard aircraft carriers in the Mediterranean and along coastal North Carolina. He was extremely proud of his service as a Marine, and was honorably discharged in 1978. He returned to Mitchell where he began work as a machinist with the Burlington Northern Railroad in Alliance, Nebraska. Lloyd had accepted Christ and was baptized at the First Baptist Church. He was a free spirit with a loving heart and he was loved deeply in return.
He is survived by his wife, Joan (Cannon) Rose of the family home;one brother, Don Rose and wife, Nikki, Mitchell, Nebraska; one sister, Bonnie Jackson and husband, Andrew, Bozeman, Montana; niece Emily Meysenburg and husband Jesse and their two sons, Reece and Aiden of Scottsbluff, Nebraska; nephew, Alex Rose and wife Malissa, of Scottsbluff, Nebraska; three stepchildren, Dawna Gravley and husband, Corbin and their daughter, Danerys, Tucson, Arizona, Phillip Gentry and wife, Sonia and their sons, Nick, and Connor Holt, West Plains, Missouri, Anthony Holt and wife, Tori, Seattle, Washington and Willie Gentry and wife, Rhonda and their daughter, Alexa, Portland, Oregon. God also blessed Lloyd with two special granddaughters with whom he had a special bond. Chelsie Thornton lived with Lloyd and Joan for much of her life and he loved her as if she was his own child and she loved him in return. Shelby Cockrum didn't always live with her grandparents but stayed with them a lot, especially when she was younger. Lloyd always referred to both of them as "his girls". Lloyd is also survived by one son, Marcus Scoggins and wife, Jena and their sons, Nolan and Jaden, Big Lake, Minnesota.
Lloyd is preceded in death by his father, mother, and grandparents.
Visitation will be from 6:00 until 8:00 p.m., Monday, at Robertson-Drago Funeral Home. Burial will be in the New Liberty Cemetery.