Loyde Manuel Black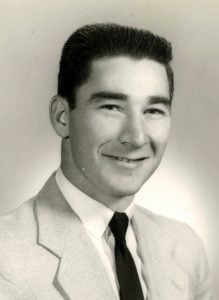 Graveside services for Loyde Manuel Black, 84, West Plains, Missouri, will be held at 2:00 p.m., Tuesday, January 17, 2023, at Huddleston Cemetery, under the direction of Robertson-Drago Funeral Home.  
Mr. Black passed away at 5:25 p.m., Wednesday, January 11, 2023, at his home.
He was born July 3, 1938, at Saint Joseph, Missouri, to William Lige Black and Sylvia Maxine Taylor.  On February 22, 1972, he was married at Phoenix, Arizona, to Edith Long.  Mr. Black enjoyed his job as a roofer.  He also enjoyed woodworking and fixing up old cars.  He was of the Pentecostal faith. 
He is survived by his wife, Edith, of the family home; one son, Terry Black and wife, Devony, Phoenix, Arizona; two grandchildren, Lillian and Andrew; one great-grandchild, Hailey; and one brother, Joe Black and wife, Denise, Saint Joseph, Missouri.
His parents, one brother, Billy Black, and two sisters, Charlette Walker and Janice Dilly, preceded him in death.