Marc Ryan McKenzie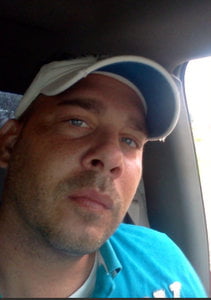 A memorial service for Marc Ryan McKenzie, 44, West Plains, Missouri, will be held at 2:00 p.m., Friday, April 8, 2022, in the Rose Chapel of Robertson-Drago Funeral Home.  
Mr. McKenzie passed away at 7:30 a.m., Wednesday, March 30, 2022, at Cori Manor, Fenton, Missouri.  
He was born March 12, 1978, at Houston, Texas, to Sidney Marvin McKenzie, III and Sherry Alexander McKenzie.  On June 6, 2010, he was married at West Plains, to Cindy Avgerinos.  Mr. McKenzie was a veteran, having served with the United States Army.  He worked as a pipeliner.  Marc played football while attending Sam Houston College; he loved all things football and enjoyed the Texas teams.  He was a jokester through and through. 
He is survived by his wife, Cindy (Sunshine) McKenzie, of the family home; five children, Peyton Payne McKenzie, Houston, Texas, Maci Rey Lynn McKenzie, Sadie Nicole Roberts and husband, McGwire, TyLane John-Mitts Thomas and Tyler Jase Thomas, all of West Plains; two sisters, Holly Romee Crites and husband, Robert, College Station, Texas and Ashley McKenzie, West Plains;  his mother, Sherry McKenzie, West Plains; his grandparents, Sidney Marvin McKenzie and wife, Sally, Conroe, Texas and Marilyn Anderson; one nephew, Jacob Romee; one niece, Shelby Schilling and husband, Derek; one great-nephew, Jack; and one uncle, Mike McKenzie and wife, Laura, Buffalo, New York.  
His father, Sidney Marvin McKenzie, III, grandparents, Charles and Norma Alexander, two uncles, Marc McKenzie and Raymond, two aunts, Anna and Betty and one nephew, Xander Pilkington, preceded him in death.  
Memorial contributions may be made to the Family and may be left at or mailed to Robertson-Drago Funeral Home, 211 West Main, West Plains, MO  65775.