Marie Owens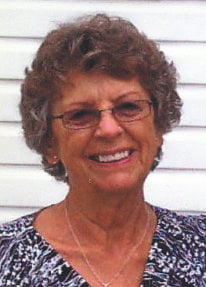 Marie Owens, 88, West Plains, Missouri, passed away at 7:00 a.m., Monday, September 21, 2020, at her home.
She was born January 24, 1932, at West Plains, Missouri, to Wilber Shook and Beulah Brixey Shook.  On April 9, 1949, she was married at Salem, Arkansas, to Joseph Otto Owens, who preceded her in death on September 5, 2007.  Mrs. Owens loved biking and painting and.  She was a hard working woman and was a chainsaw champion.
She is survived by three children, Sandra Charlene Haven, Rick Owens and his significant other, Linda and Kim Marie Smith and husband, Jonathan, all of West Plains; three grandchildren, Jennifer Poor and husband, Jason, Harley Joe Owens and Erin Marie Smith; two great-grandchildren, Cooper and Madalyn Poor; and many nieces and nephews.
Her parents, husband and one brother, Jr. Shook, preceded her in death.
A private burial will be in the Howell Memorial Park Cemetery, under the direction of Robertson-Drago Funeral Home.  The family will announce a Celebration of Life Service at a later date.  Memorial contributions may be made to West Plains Senior Citizens Center and may be left at or mailed to Robertson-Drago Funeral Home, 211 West Main St., West Plains, MO  65775.