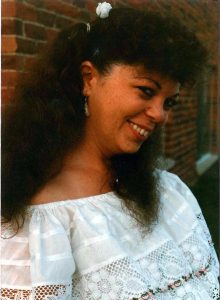 A memorial service for Mary Lou Lind, 62, Koshkonong, Missouri, will be held at 2:00 p.m., Saturday, October 29, 2016, at the Sacred Heart Catholic Church, Thayer, Missouri.
Mrs. Lind passed away at 1:13 a.m., Monday, October 17, 2016 at Ozarks Medical Center.
She was born October 26, 1953, at Monterrey, California.  She graduated from Kennedy High School, Chicago, Illinois with the Class of 1971.  On April 24, 1988, she was married at Des Moines, Iowa, to Robert Lind.  Mrs. Lind enjoyed her pets and farm animals.  She was a member of Sacred Heart Catholic Church, where she enjoyed singing in the choir.
She is survived by her husband, Robert Lind; her mother, Lillian Mary Foster Hamilton; two children, Samantha York and husband, Brian, Springfield, Missouri and Judith Whitcher and husband Scott, State of Arkansas; one sister, DeAnna Bembenek and husband, Gary, Des Moines, Iowa; her half-brother and half-sister, Cora Wiegel and Robert Fierce, both of State of Oregon; four grandchildren, Mark Hoggatt, Jeremy Hoggatt, Brittanie Schwartz and Brandon York; and two great-grandchildren.
Her father, Arthur Elliott Hamilton and one brother, Robert Hamilton, precede her in death.
Memorial contributions may be made to Sacred Heart Catholic Church and may be left at Robertson-Drago Funeral Home.