Maxine Louise Franks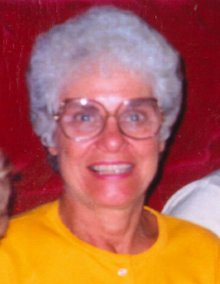 Maxine Louise Franks, 92, West Plains, Missouri passed away at 12:45 p.m., Tuesday, September 21, 2021, at her home.  
She was born December 5, 1928 at West Plains, Missouri, to Earl Parker and Ava Crow Parker.  On May 27, 1950, she was married at Viola, Arkansas, to Charles Andy Franks, who preceded her in death on June 6, 2014.  Mrs. Franks started out teaching in a one-room school, and taught her whole life.  She was a Worthy Grand Matron of the Eastern Star.  She was a card player, and she loved to travel.  She was active in the Missouri Teachers Association.  Mrs. Franks was a member of the First Christian Church.   
She is survived by one son, Roger Franks and wife, Candace, Little Rock, Arkansas; one granddaughter, Ava Roberts and husband, Eric; one great-granddaughter, Evelyn Mae Roberts; one brother, Roscoe Parker and wife, Darla, West Plains, Missouri; and several nieces and nephews.    
Her parents, husband, one brother, Paul Parker, an infant sister, Delores Jean and one sister, Earlene Downen, preceded her in death.     
Mrs. Franks will lie in state from 6:00 to 8:00 p.m., Thursday, at Robertson-Drago Funeral Home.  A private burial will be held at Evergreen Cemetery.  Memorial contributions may be made to Evergreen Cemetery – Randy Crow Addition and may be left at or mailed to Robertson-Drago Funeral Home, 211 West Main, West Plains, MO  65775.