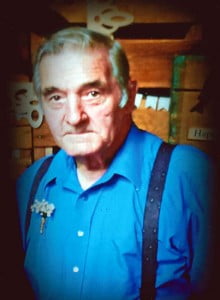 A memorial service for Melvin Roy Schuler, 76, Moody, Missouri, will be held at 1:30 p.m., Thursday, April 28, 2016 at the Kingdom Hall of Jehovah's Witness, located on West 160 Highway, West Plains, Missouri.
Mr. Schuler passed away at 6:30 p.m., Monday, April 18, 2016 at his home.
He was born November 11, 1939, at Cherry Valley, Missouri, to Edith Coffman and the late Monroe Otto Schuler.  On April 22, 1960, he married the love of his life, Mary Lou Billington, at Arnold, Missouri.  Melvin was baptized into the Jehovah's Witness faith in April, 2000.  He was a retired boilermaker.
He was a loving father to nine children, Aaron, Sharron, Donnie, Ronnie, Theresa, Monroe, Raymond, Klinton and Wendy.  Also, he was a wonderful father-in-law to all of his children's spouses.  Melvin has thirty-one grandchildren, forty-two great-grandchildren.  He is survived by one sister, Pat Saylor and is preceded in death by four siblings, Ray, Nadine, Rene and Vicky.
Arrangements under the direction of Robertson-Drago Funeral Home.