Michael Lee Harper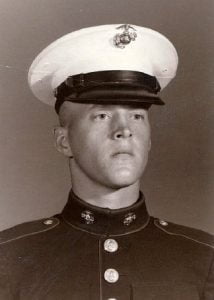 Michael Lee Harper, 70, West Plains, Missouri, passed away at 10:00 p.m., Sunday, November 22, 2020, at his home.
He was born July 16, 1950, at Springfield, Missouri, to Ralph Lee Harper and Betty Love Harper.  Mr. Harper was a Vietnam Veteran, having served with the United States Marines and earned two purple hearts.  He was the owner and operator of Doss & Harper Stone Co. for a number of years alongside his family.  He was a collector of many things and liked motorcycles and sports cars; he was also a Rolling Stones fan.  Mike was a humble man who loved his family greatly.  Mr. Harper was a Christian and was a member of New Hope Baptist Church.
He is survived by one daughter, Erin Harper, Springfield, Missouri; two grandchildren; his mother, Betty Harper, West Plains; one sister, Pat Harper, Sparta, Missouri; one sister-in-law, Shirley Harper, West Plains; and several nieces and nephews.
His father, one son, Travis Michael Harper and one brother, David Howard Harper, preceded him in death.