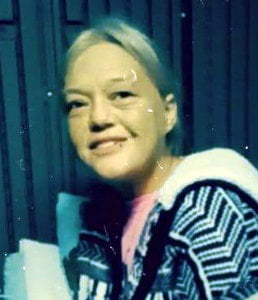 Mindy Marie Curbow, 43, West Plains, Missouri, passed away at 12:39 a.m., Thursday, November 2, 2023, at Baxter Regional Medical Center, Mountain Home, Arkansas.  
She was born March 28, 1980, at Springfield, Missouri, to Carol Hewitt.  Mindy enjoyed the outdoors, especially camping and floating.  She loved her family and cherished spending time with her loved ones; she also loved animals.
She is survived by her fiancée, Ricky Gibson, Bakersfield, Missouri; four children, Dalton Hewitt and wife, Carrie, West Plains, Charity Hewitt, State of Illinois and Mikayla Walker and Everett Walker, both of West Plains; eight grandchildren; one sister, Tamra Wright and husband, Rickey, West Plains; nieces and nephews, Anthony Croney and wife, Michaela, Austin Croney, Emmalynn Fisher and Lilyth Wright; and two great-nieces, Sophia and Moana Croney. 
Her mother, one grandson, Silas Bowers, one niece, Elizabeth Croney and her grandmother, Neva Weaver, preceded her in death.  
A memorial service will be held at a later date.  Memorial contributions may be made to the family and may be left at or mailed to Robertson-Drago Funeral Home, 211 West Main, West Plains, MO  65775.