Norman Lee Gunter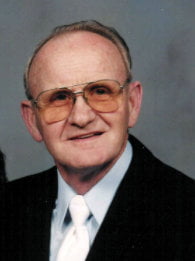 Graveside services for Norman Lee Gunter, 89, Mountain Home, Arkansas, will be held at 2:00 p.m., Saturday, June 26, 2021 at Howell Memorial Park Cemetery, under the direction of Robertson-Drago Funeral Home. 
Mr. Gunter passed away at 4:39 a.m., Saturday, June 19, 2021, at Baxter Regional Medical Center. 
He was born January 4, 1932, at Pottersville, Missouri, to Orville Lee Gunter and Ethel Collins Gunter.  On September 26, 1952, he was married at Mountain Home, Arkansas, to Betty Hiett.  Mr. Gunter was a veteran, having served in Korea with the United States Army.  Norman worked for many years at the International Shoe Factory.  He enjoyed reading his Bible and was a member of the West Road Church of Christ, Mountain Home, Arkansas. 
He is survived by his wife, Betty Gunter, of the family home; two children, Ronnie Gunter and wife, Esperanza and Carolyn Grisham and husband, Raymond, all of Mountain Home, Arkansas; five grandchildren, Jeff Grisham and wife, Charm, Jennifer Rokos and husband, Greg, Alicia Allred and husband, Bill, Cynthia Brockman and husband, Mark and Chris Gunter and wife, Lela; eight great-grandchildren, Alyssa and Rachel Rokos, Ethan and Seth Grisham, Austin and Logan Weber, Ariel Marquez and Bennie Gunter; two great-great-grandchildren, Lucas and Vincent; one brother, Bob Gunter and wife, Barbara, West Plains, Missouri; three sisters, Barbara Gunter, West Plains,  Missouri, Janet Jeffery and husband, Wendell, Springfield, Missouri and Joyce Crawford and husband, Bob, Springfield, Missouri; and several nieces and nephews. 
His parents, one son, Rickey, one great-grandson, Mark James Rokos, one brother, Bill Gunter and three sisters, Louise Morris, Anna Gunter and Lucille Gunter, preceded him in death. 
Mr. Gunter will lie in state from 4:00 until 8:00 p.m., Friday, at Robertson-Drago Funeral Home.   Memorial contributions may be made to any charity of choice and may be left at or mailed to Robertson-Drago Funeral Home, 211 West Main, West Plains, MO  65775.