Patrick John (PJ) Lally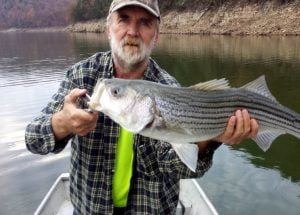 Patrick John (PJ) Lally, 68, Bakersfield, Missouri, passed away at 11:30 a.m., Sunday, September 20, 2020 at his home, with his wife and son by his side.
He was born June 29, 1952, at Chicago, Illinois, to Patrick John Lally, Sr. and Bridget Agnes Lally.  On September 2, 1980, he was married at Bakersfield, Missouri, to Karla Jo Smith.  PJ was a hardworking man; he has been painting and doing drywall since he was a young man.  He lived in Bakersfield, Missouri with his wife, Karla.  PJ enjoyed playing softball at Odd Fellows Park with his friends.  He also loved watching his family and son play sports.  He was a true fan of Kansas City Chiefs and Cardinals.  PJ spent a great deal of his life outdoors; he had a passion for fishing and the water, both he shared with his son, Levi.  He will be remembered as being a caring husband, father, uncle and papa.  PJ was a strong man who always provided for his family.  He was a friend to many and was always there to help anyone in need.
He is survived by his wife, Karla Jo Smith; his son, Levi Trent Wilson Lally and girlfriend, Yancey Pry; two grandchildren, Victoria Belt and husband, Corey and Jessie Burris; two great-grandchildren, Millie and Bruce Belt; seven siblings, Tom Lally, Mary Ellen White, Kathy Whitmere and husband, Charles, Terry Lally and wife, Kathy, Marty Lally, Micheal Lally and wife, Brigette and Brian Lally; and several nieces and nephews.
His parents, two brothers, Kevin and Jimmy Lally and brother-in-law, Kevin White, preceded him in death.
Mr. Lally will lie in state from 5:00 until 8:00 p.m., Thursday, at Robertson-Drago Funeral Home.  Memorial contributions may be made to St. Jude's Children's Research Hospital and may be left at or mailed to Robertson-Drago Funeral Home, 211 West Main, West Plains, MO  65775.