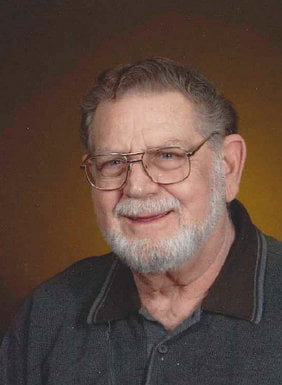 A Memorial service for Paul Eugene White, 77, West Plains, Missouri, will be held at 2:00 p.m., Saturday, November 1, 2014, at New Hope Baptist Church.
Mr. White died at 11:40 p.m., Friday, October 24, 2014, at Ozarks Medical Center.
He was born September 24, 1937, at Fisher, Illinois, to Paul Eugene "Curly" White and June Tarroff White Harper. On April 17, 1987, he was married at St. Louis, Missouri, to Marguerite Roeder.  He was a veteran, having served with the Untied States Air Force.  Mr. White was of the Baptist faith.
He is survived by his wife, Marguerite White; nine children, Donna White, significant other, Richard Blanchard, David White, wife, Marcia, Paula Jean Haddan, husband, Joe, Wanda Gayle Jernigan, husband, Jerry, Anne Marie Blogeett, husband, Phillip, Alychia Wilkins, fiance', John Atzer, Raquel Wilkins, significant other, Michael Latham, Fredrick Wilkins and Tonya Stone, husband, Travis; twenty-two grandchildren; five great-grandchildren; two brothers, Chuck Freeman, wife, Jackie and Phillip Freeman; two sisters, Pamela Mayuric and Patricia Wood; and numerous nieces and nephews.
His parents precede him in death.