Pauline Agnes Roberts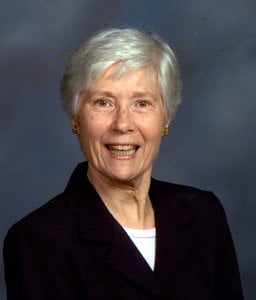 Pauline Agnes Roberts, 85, West Plains, Missouri, passed away at 3:25 p.m., Saturday, July 3, 2021, at Brooke Haven Health Care. 
She was born October 21, 1935, at New York, New York, to George Stewart and Elizabeth McFadyen Stewart.  Pauline was raised in Scotland, however returned to reside in the United States when a teenager.  She enjoyed horseback riding, walking nature trails, sewing, crochet and needlepoint.  Pauline was a member of the Methodist Church and enjoyed volunteering at church functions.  Pauline served as volunteer with the Reading Buddies – Willard Orchard Hills Elementary School and also Southwest Missouri Meals on Wheels program.  Pauline enjoyed visiting with friends at the Ash Grove and Northview Senior Centers.
She is survived by two children, Paul D. Roberts (H. Dean Hamilton) and wife, Paula Davis-Roberts, West Plains, Missouri and Brian A. Roberts (Phillip A. Roberts), Republic, Missouri; three grandchildren, Rachael Hazen, Pauline G. Roberts and Lily Roberts; and two great-grandchildren, Ella Roberts and Cohen  Haggerty. 
Her parents, one brother, George Stewart and one sister, Betty Head, preceded her in death.  
In lieu of flowers, memorial contributions may be made to Springfield Conservation Nature Center, 4601 S. Nature Center Way, Springfield, MO  65804 or may be left at Robertson-Drago Funeral Home.