Pauline Hollingshad Barrett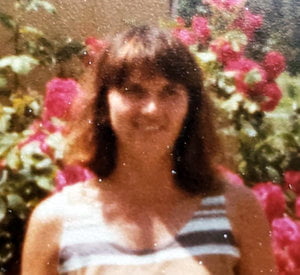 A memorial service for Pauline Hollingshad Barrett, 69, West Plains, Missouri, will be held Saturday, July 10, 2021 from 3:00 until 6:00 p.m., at Cloud 9 Ranch.
Pauline passed away at 3:20 p.m., Wednesday, June 16, 2021, at Ozarks Medical Center. 
She was born November 17, 1951, in Gainesville, Missouri, to Hiram and Ruby Clark Wells.  In December of 1999, she was married to Gary Barrett.  Pauline was a mail carrier for seventeen years, a job which she enjoyed very much.  She also enjoyed gardening, yard sales and music.  Her husband was recently teaching her to play guitar and ukulele.  Her most precious times were days spent at the creek having fun with her niece/best friend, Kaye and their kids.  Mrs. Barrett attended Center of God Church.   
She is survived by her husband, Gary Barrett; two children, Melissa Trotter and husband, Tom and Brenda McClary; two step-children, Jeremy Wayne Barrett and Christopher Shawn Barrett and wife, Kim; eleven grandchildren; two great-grandchildren; and several nieces and nephews, including her special niece and best friend, Kaye Kelly Dobbs. 
Her parents, daughter, Pam Hollingshad, son, Jake Hollingshad and three sisters, Joyce Ashmead, Eunice Kelly and  May Wells, preceded her in death. 
Arrangements under the direction of Robertson-Drago Funeral Home.