Priscilla Ann Wadlow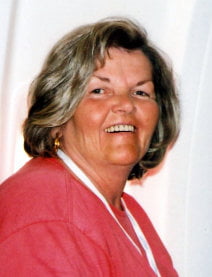 Priscilla Ann Wadlow, 75, West Plains, Missouri, passed away at 2:04 a.m., Sunday, January 23, 2022, at her home. 
 She was born July 21, 1946 in Marianna, Arkansas, to Bennett Eugene Cupp and Jane Moore Cupp.  On January 9, 1966, she was married in Pomona, Missouri, to John Wadlow, Sr.  Mrs. Wadlow was an instructor, floor lady, at International Shoe Company for a number of years. She later became a realtor, and then a real estate appraiser.  She had served as president and vice president of the West Plains Board of Realtors.  Priscilla's greatest joy in life was spending time with her family.   She enjoyed going to Springfield Cardinals baseball games, time at the beach, quilting, camping, fishing, and boating. 
 She is survived by her husband, John Wadlow, Sr., of the family home; one son, John Wadlow, Jr. and wife, Cindy, West Plains, Missouri; three grandchildren, Kimberly Lunday and husband, Aaron, Clever, Missouri, Stefan Wadlow, Springfield, Missouri, and Brandon Wadlow, West Plains, Missouri; one great-grandson, Henry Lunday, Clever, Missouri; two sisters, Carol Wright and husband, Joe Bill, West Plains, Missouri, and Lisa Loomis and husband, Bill, Camp, Arkansas; one brother, Dell Cupp, West Plains, Missouri; one brother-in-law, James Wadlow and wife, Dollie, West Plains, Missouri: one sister-in-law, Jackie Dixon and husband, Gene, Eminence, Missouri; and many nieces and nephews. 
 Her parents, one son, Michael Wadlow, one infant granddaughter, Sarah Wadlow, one sister, Neva Forrester, and one nephew, Randy Dixon, preceded her in death. 
 A memorial service will be held at a later date.