Raymond Johnson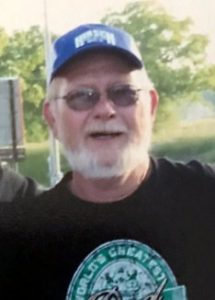 James Raymond Johnson, Sr. was born in Portales, New Mexico on August 28 1952 and passed away on July 18, 2020 in West Plains Missouri and formerly a longtime resident of Turlock, California.
He was a loving husband, father, grandfather and great grandfather.  He loved the outdoors and finding the simple beauty in life. Up to the very end he had a thirst for knowledge and could accomplish anything he set his mind to.
He is survived by his wife, Nellie Johnson (Treat) of West Plains, Missouri; his children, James and wife Brenda, Joshua and Brandi, of California; step-children Dawn and Niki of Missouri; 4 grandchildren; 6 step-grandchildren; 2 great-grandchildren; 3 step-great-grandchildren; one sister Sandra; and one brother John of California.
He was preceded in death by his father James, mother Myrtle and wife Betty.
"God saw you getting tired and a cure was not to be. So he put his arms around you and he whispered Come With Me"
Arrangements under the direction of Robertson-Drago Funeral Home.