Richard Steven J. Lacey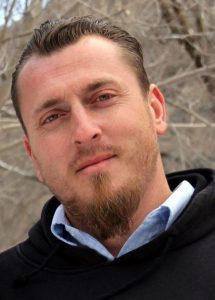 Graveside services for Richard Steven J. Lacey, 35, of Thousand Oaks, California will be held at 2:00 p.m., Saturday, January 18, 2020, at New Hope Cemetery, under the direction of Robertson-Drago Funeral Home.
Mr. Lacey passed away December 4, 2019.
He was born on September 4, 1984 in Thousand Oaks to Steven and Vikki Lacey. Rick was a force that was larger than life. He loved his family with all of his heart, especially his four children. His children were the light of his life. Rick loved being in the outdoors, especially near the water. He loved to go camping, riding dirt bikes, deep sea fishing and spending time with his family. You could not miss Rick whenever he was near. He was born with a big personality and an even bigger heart. We all feel he was born this way because the universe knew his time here was short, and it had to make sure he made the most impact on our lives in the short time he was with us. His huge smile, bear hugs, laughter and love, that are now even larger than life, fill the heavens above and spill out to our hearts below.
Richard is survived by his children Danika, Kellen, Jensen and Rowan; his life partner Jennifer Ruth; his parents Steven and Vikki Lacey; his two sisters, Heather (Kevin) and Jennifer (Ryan); his grandparents, Jimmie Bamburg, and Richard and Patricia Lacey; his aunts, Kathy (Mark) Lacey-Wiley and Susan Haas; and many more aunts, uncles, cousins and friends who loved him.
Preceding him in death are his grandmother, Sarann Bamburg and his beloved angel baby Mikael.