Robert Eugene Chronister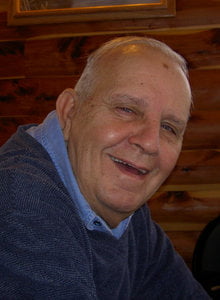 Funeral services for Robert Eugene Chronister, 90, West Plains, Missouri, will be held at 2:00 p.m., Wednesday, March 15, 2023, in the Rose Chapel at Robertson-Drago Funeral Home.    
Mr. Chronister passed away March 8, 2023, in West Plains, Missouri. 
He was born November 4, 1932 at St Louis, Missouri to Eugene Jewell and Ina Jackson Chronister. Bob graduated from elementary and high schools in St Louis. The family attended Tower Grove Baptist Church in St Louis, where he was baptized. It was there that he met Betty Sue Gold, his future wife. Bob enlisted in the United States Air Force in 1952, and served as an aircraft maintenance technician. He was assigned to a unit in England that spent temporary duty periods in Morocco. In June 1954, when he was enroute to a new assignment near Seattle, Washington, he and Sue were married. They lived in Washington until he completed his enlistment, and then returned to the St Louis area. They lived in Crestwood, Missouri, where their two sons Craig and Brian were born, until they relocated to Alton, Missouri in 1976. While living in Alton, they attended Alton First Baptist Church where Bob served as a deacon for several years. In 2020 they relocated to West Plains, Missouri.  After his service in the Air Force, Bob worked for various periods as a sales representative for Martin-Senour Paints, Webtrol Well Pumps and for Winnelson in West Plains, until his retirement.
He is survived by his wife, Sue; two sons, Craig and wife, Angie, and Brian all of West Plains; one sister, Carolyn Belt of Alton; one brother, Vernon, and wife Joyce, of West Plains; nieces Terry Belt of Arlington, Virginia and Jill Bruyr, and husband Keith, of Thayer; nephews Richard, and wife Regena Chronister, of West Plains and Andrew, and wife Kimberly Chronister, of Cape Girardeau, Missouri; one aunt Irene Chronister of Alton; and many cousins.
His parents, E.J. and Ina Chronister, parents-in-law Earl and Ethel Gold, uncles, aunts, and cousins, as well as beloved dogs, Barney & Blackie, preceded him in death
Visitation will be held from 1:00 until 2:00 p.m., Wednesday, at Robertson-Drago Funeral Home.  Burial will be at Hickory Grove Cemetery.  Memorial contributions may be made to Hickory Grove Cemetery and may be left at or mailed to Robertson-Drago Funeral Home, 211 West Main, West Plains, MO  65775.