Robert Gideon Morrison II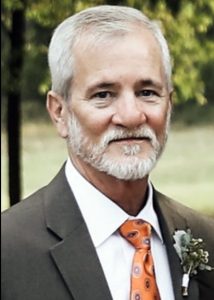 Graveside services for Robert Gideon Morrison II, 60, Edmond, Oklahoma, will be held at 11:00 a.m., Saturday, October 3, 2020, at Howell Valley Cemetery.
Mr. Morrison passed away Monday, July 6, 2020.  He was a cherished son, adored father and grandfather, faithful brother and friend.  
He was born February 7, 1960 at MacDill AFB, Tampa, FL, to Robert Gideon Morrison and Shirley Underhill Morrison. Bob earned a Bachelor of Science in Mechanical Engineering from Oklahoma University in 1981. He worked at Tinker AFB as an Aeronautical Engineer for over 35 years, acting as project leader on a variety of high profile programs, including Air Force One. Bob loved a good adventure, sharing travel, camping, fishing, shooting sports and skiing with his family and friends. Community service was important to Bob. He served as a Red Cross volunteer, a Little League coach, a scout leader and was a life-long supporter of Boy's Ranch.
He is survived by his mother, Shirley Morrison, Edmond, Oklahoma; son, Zachary Morrison and wife, Emily; grandson, Louis, Houston, Texas; step-son Jeremy Elam, Midwest City, Oklahoma; and two sisters, Lori Harris and husband, Sid, Prairies Grove, Arkansas and Tina Krysiak and husband, Rick Krysiak, Dayton, Ohio.
His father preceded him in death.