Ronald Eugene Malam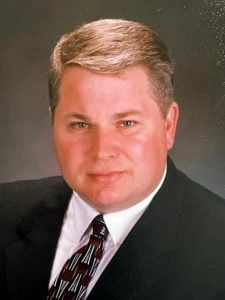 Ronald Eugene Malam, 61, West Plains, Missouri, passed away at 4:04 a.m., Sunday, August 21, 2022, at Ozarks Healthcare. 
Mr. Malam was born June 8, 1961, at Chillicothe, Missouri, to Forrest Robert (Bob) Malam and Delores Walker.  On January 9, 1999, he was married at Saint Louis, Missouri, to Sarah Seeley.  Mr. Malam was a meat cutter at G&W Foods.  He loved the Saint Louis Cardinals and the Kansas City Royals baseball teams, and the Kansas City Chiefs football team.  He loved to hunt and fish, and he enjoyed reading westerns.  He loved his wife, daughter, and son.  Mr. Malam was a member of The Church of Jesus Christ of Latter-Day Saints.
He is survived by his mother, Delores (Mary) Walker Malam; his wife, Sarah, of the family home; two children, Savannah Malam, Hollister, Missouri, and Ethan Malam, Peru; one brother, Larry Raymond Malam, Blue Springs, Missouri; one sister, Lori Lynne Malam, Edgar Springs, Missouri; several nieces and nephews; several great-nieces and great-nephews; a few great-great-nieces; and one great-great-nephew.
His father preceded him in death.
A memorial service will be held at a later date.