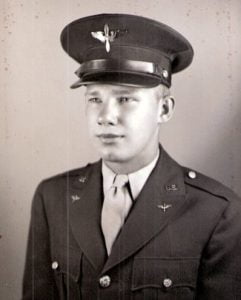 Ronald Nash Aldrich, 91, Cabool, Missouri, died 9:20 p.m., Thursday, February 9, 2017 at his home in Cabool.
Mr. Nash was born May 13, 1925 at Austin, Minnesota, the son of Willard Nash Aldrich and Hazel Elizabeth Bulson Aldrich.  On April 13, 1996, he was married in State of Alaska to Cheryl Ann Becker.  Before his retirement, Mr. Aldrich had served twenty years with the United States Air Force.  He was a member of Soul Harbor's Church, West Plains.
He is survived by his wife, Cheryl Harris-Aldrich, Cabool, Missouri; five children, Guy Willard Nash Aldrich, Joy Beth Harrell, husband, Mert and children, Tracy Sullivan, Mylanda Klein and Dennis Guy Harrell, Uriah Harris, wife, Shanese and son, Shamar, Josiah Harris, wife, Sofia and son, Noah and Heidi Hayes and children, Cheyenne, Wesley and Alexis; many great-grandchildren; three great-great-grandchildren; and one sister, Shirley Jane Aldrich.
His parents, first wife, Dorothy Mylanda Aldrich and one grandson, James Scott Harrell, precede him in death.
Arrangements under direction of Robertson-Drago Funeral Home.