Rosalee Carter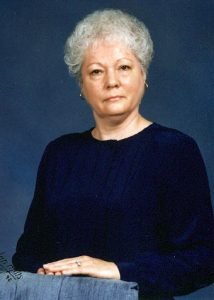 Graveside services for Rosalee Carter, 83, Antioch, Tennessee, will be held at 2:00 Wednesday, June 24, 2020 at Howell Memorial Park Cemetery, under the direction of Robertson-Drago Funeral Home.
Mrs. Carter passed away at 11:35 a.m., Friday, June 19, 2020, at home.
She was born April 24, 1937, at Corcoran, California, to Joe McGoldrick and Opal Bennett McGoldrick. On September 2, 1955, she was married at Davenport, Iowa, to Billy Carter, who preceded her in death on April 8, 2020. Rosalee was a great cook and enjoyed quilting and gardening. Mrs. Carter was a member of the Church of Christ.
She is survived by three children, Dennis Carter and wife, Trisha, David Carter and wife, Angel, and Daniel Carter and wife, Charisse; eight grandchildren; nine great-grandchildren; one brother, Bill McGoldrick and wife, Amy, one sister-in-law, Judy McGoldrick; and one brother-in-law, Mike House. She also had many nieces, nephews, cousins, and special friends.
Her parents, husband, one brother, Jerry McGoldrick and two sisters, Linda House and Sherry McGoldrick, preceded her in death.