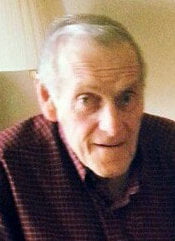 A private memorial service will be held at a later date for Roy Wayne Herzog, Sr., 72, West Plains, Missouri.
Mr. Herzog died at 10:15 p.m., Monday, June 8, 2015, at West Vue Nursing Center.
He was born September 6, 1942, at Chicago, Illinois, to Godfred Herzog and Dorothea Wiegel Herzog.  He was married to Barbara Crandall, who preceded him in death on May 1, 2008.  Mr. Herzog was a farmer and a law enforcement officer.  He was an avid St. Louis Cardinal fan and enjoyed his cars, trucks, horses and working in his yard.  Mr. Herzog was of the Baptist faith.
He is survived by two children, Wendy Green and husband, Roger, West Plains, Missouri and Roy Herzog, Jr., State of Missouri; four grandchildren, Tiffany Atkisson, Timothy Barlow, Gavin Loggains and Patrick Sims, and wife, Breezy; six great-grandchildren; one sister, Teralyn Hensley, Alton, Missouri; two special nieces, Robin Holman and husband, Billy and Kimberly Hensley; and two great-nephews, Tanner and Tyson Holman.
His parents, wife, one daughter, Linda Schnieders and one brother-in-law, Gary Hensley, precede him in death.
Memorial Contributions may be made to American Cancer Society and may be left at Robertson-Drago Funeral Home.