Ruby June Rand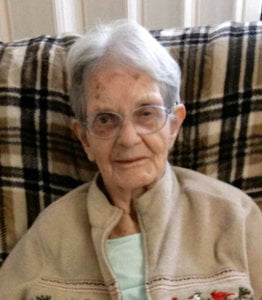 Ruby June (Hill) Rand was born on February 20, 1931 and slipped into the waiting arms of Jesus on March 20, 2022 as the hymn Amazing Grace was ending in the chapel services at West Vue Nursing Center, West Plains, Missouri.
She was born to Elam Jonathon Hill and Annis Matilda (Bush) Hill.  Ruby was the baby in her family with 9 older siblings, 5 sisters and 4 brothers. She graduated from Teachers College High School in Cedar Falls on May 20, 1948. 
Ruby married George Vernon Rand on January 20, 1951 and raised 7 children. Sheryl (Joseph) Beenken, Jerald (Sandra) Rand, Sandra (Nicholas) Truog, Cindy (Thomas) Wells, Mickey Rand, Merlene Freet, and Lynn (Kevin) Heckmann who blessed her life with multiple grandchildren, step grandchildren and great grandchildren. She loved every one unconditionally and prayed for us all the time, and we all knew it. She is preceded in death by her parents, her husband George, her son Mickey and his daughter Laura, a step granddaughter Cassie, and all siblings except a brother. 
She loved listening to Christian music, reading her Bible, gardening, baking, and watching the birds. Her baked bread was the best!  In one of her Bibles she recorded the date of her salvation as January 11, 1987. She loved the Lord and was a great example of how to work hard, love and serve others unconditionally, and not let life get you down. She taught everyone so much about life and kept everyone in line as much as possible, even up to the end. What an awesome legacy!!  Since 2018 she lived at West Vue Nursing Center. We were blessed as a family to know the caregivers loved our mom as their own and took great care of her. They were all like family to us when we visited. Their love and care for our mom and for us in those last three days are deeply appreciated. We watched them lose a loved one as well and that is something we could not have ever imagined.  Ruby was a fitting name as it is a very precious gem – and so was she! We were blessed with the best mom ever. She will be greatly missed and just like a gem, she will continue to be cherished by all that had the honor of crossing her path till we meet again.
Cremation is taking place and her cremains will be buried with George in Garden of Memories Cemetery in Waterloo, Iowa at a later date. No formal funeral services will be held. Family will gather to celebrate and honor her with all their fond memories at a date to be determined.
Arrangements under the direction of Robertson-Drago Funeral Home.