Sharon Kay Coats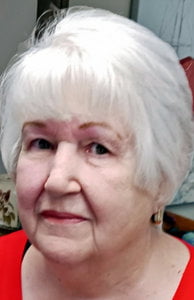 Graveside services for Sharon Kay Coats, 77, West Plains, Missouri, will be held at 10:00 a.m., Thursday, August 24, 2023, at Howell Memorial Park Cemetery, under the direction of Robertson-Drago Funeral Home.    
Mrs. Coats passed away at 9:13 p.m., Thursday, August 17, 2023, at Cox Medical Center South, Springfield, Missouri.  
She was born April 15, 1946, at Cape Girardeau, Missouri, to Ira Devore and Azalea Slinkard Devore.  She was married at Gatlinburg, Tennessee to John (Mike) Coats.  Sharon enjoyed sewing, quilting, fishing and camping.  She loved holidays, cooking, spending time with her family and loved her three little dogs.  Mrs. Coats attended First Freewill Baptist Church.
She is survived by her husband, John (Mike) Coats, of the family home; six children, Todd Menz and wife, Adonia, Kelley Phillips and husband, Merle and Brian Menz and wife, Shelly, all of West Plains, Angie Franklin and husband, Cameron, Savannah, Georgia, Michael Coats and friend, Shelby, St. Louis, Missouri and Tara Coats and friend, Lester, St. Louis, Missouri; five grandchildren, Chad Menz and wife, Amelia, Haley Menz, Bailey Menz, Brilee Menz and Brady Coats and wife, Whitnie; one great-grandson, Bode Menz; and several beloved nieces and nephews. 
Her parents and one brother, Jack Devore, preceded her in death.  
Visitation services will be held from 6:00 until 8:00 p.m., Wednesday, at Robertson-Drago Funeral Home.   Memorial contributions may be made to First Freewill Baptist Church and may be left at or mailed to Robertson-Drago Funeral Home, 211 West Main, West Plains, MO  65775.