Shelby Amos Adkisson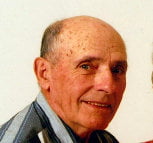 Funeral services for Shelby Amos Adkisson, 92, West Plains, Missouri, will be held at 10:00 a.m., Tuesday, September 13, 2022 in the Rose Chapel at Robertson-Drago Funeral Home.  
Mr. Adkisson passed away at 5:00 a.m., Friday, September 9, 2022, at NHC Healthcare.  
He was born October 29, 1929, in Izard County, Arkansas, to Thomas Jefferson Adkisson and Addie Dell Bruce Adkisson.  He received his early education in the schools of Izard County, Arkansas and in later years received a GED certificate from West Plains High School.  On March 20, 1954, he was married at Melbourne, Arkansas, to Evona Moser.  Mr. Adkisson was a member of the Curry Street Church of Christ.  Shelby served in the 25th Infantry Division of the United States Army during the Korean War.  He worked for and retired from International Shoe Factory and did part time work in Howell County elections, West Plains Motor Speedway, Auction sales and delivering vehicles to some car dealers in the West Plains area. 
He is survived by his wife, Evona; two sons, Regan Adkisson and wife, Patti, Country Club, Missouri and Darin Adkisson and wife, Michele, West Plains; four grandchildren, Julianne Strasser and husband, Kent, Ethan Adkisson, Kansas City, Lakan Perkins and husband, Brayton, West Plains and Zakry Adkisson, Bentonville, Arkansas; five great-grandchildren, Reid, Rhett and Everly Strasser, Kansas City, Weldon and Rush Perkins, West Plains; one sister, Ernestine Doss and husband, Don, West Plains; one sister-in-law, Eudene Holt, West Plains; and several nieces and nephews. 
His parents, one brother, Ernest Adkisson, one infant brother, Junior Ardell Adkisson and one sister, Rachel Murray and husband, Glenn, preceded him in death.  
Mr. Adkisson will lie in state from 5:00 until 8:00 p.m., Monday at Robertson-Drago Funeral Home.  Burial will be in the Howell Memorial Park Cemetery.  Memorial contributions may be made to St. Jude's Children's Research Hospital and may be left at or mailed to Robertson-Drago Funeral Home, 211 West Main, West Plains, MO  65775.