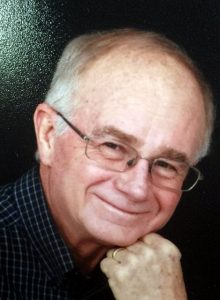 Graveside services for Stanley Gene Smith, 64, Springfield, Missouri, will be held at a later date at Souder Cemetery, under the direction of Robertson-Drago Funeral Home.
Mr. Smith passed away at 3:40 p.m., Sunday, April 29, 2018 at Mercy Hospital, Springfield, Missouri.
He was born June 15, 1953, at Springfield, Missouri, to Willis Gene Smith and Melba Maxine Shelton Godfrey. On August 2, 1997, he was married at Eureka Springs, Arkansas, to Janet Bushong. He enjoyed hiking, being outdoors and adventurous activities. Mr. Smith attended Boulevard Baptist Church, Springfield, Missouri.
He is survived by his wife, Janet Smith, of the family home; three daughters, Tammy Campbell and husband, Benny, Alton, Missouri, Christi Sandbach and husband, Sandy, Ventura, California and Diana Ellison and husband, Kennon, Nixa, Missouri; five grandchildren and one on the way, Alexis, Allie, Abby, Chase and Kyler; one brother, James "Rusty" Smith; one sister, Laura Smith; his step-father, John Godfrey and wife, Darlene; and several nieces and nephews.
His parents preceded him in death.
Memorial contributions may be made to American Cancer Society and may be left at Robertson-Drago Funeral Home.