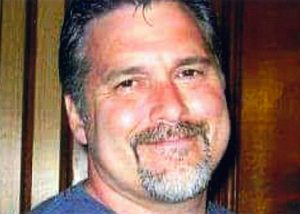 A memorial service for Steven Robert Hughes, II, 49, West Plains, Missouri, will be held at 2:00 p.m., Friday, November 8, 2019, at Central Calvary Baptist Church. 
Mr. Hughes passed from this life on October 24, 2019, in West Plains, Missouri.   
He was born November 10, 1969, in Philadelphia, Pennsylvania, to Steven Robert Hughes and Nancy Ann Hughes. 
Steven is survived by his mother, Nancy Ann Hughes and her partner, John William Nunally, West Plains; his father, Steven Robert Hughes, Sr. and wife, Jeanne Marie Hughes, Godfrey, Illinois; his son, Joshua Thomas Hughes, Feasterville Trevose, Pennsylvania whom he adored; along with the woman who stole Steven's heart, Amy Leigh Smith, West Plains, Missouri, his girlfriend who we have all come to love as a part of Steven himself.
Steven graduated from Olney High School in 1987 and studied Business and Finance at the Community College of Philadelphia, Pennsylvania and General Studies at Missouri State University, West Plains, Missouri.  Steven moved to West Plains in 2008 where he served his fellow man in many ways until his untimely death in 2019.  Steven was a friend to many and considered family by almost anyone who met him.  He was an organizer.  He got things done.  If he made you uncomfortable, it was to help you grow.  If he pushed you, it was because he loved you.  If he bared his soul to you, it was because he trusted you.  Steven went into death with many of our secrets and he failed to divulge any of them. That is why Steven Robert Hughes will live on in every one of us.
"Silent treatment, stone in the rain, bright shining doorway, try to remain; Oh solo mission, cover of dark, army of one now don't let down your guard.  Sit in a circle facing the sun, soak it in while you can, Winter is on.  I got no answer but you've got no call, Just can't compete with the weight of it all."  – Phish     Album:  "Undermind"
Arrangements under the direction of Robertson-Drago Funeral Home.