Tom Eagleman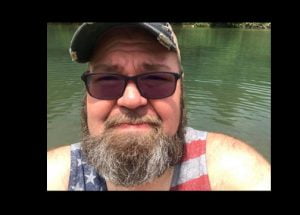 A memorial service for Thomas Edward Eagleman, 49, Bryan, Texas will be held at 2:00 p.m., Saturday, July 25, 2020, at First Church of God, 1700 Wayhaven, West Plains, Missouri.  The family will receive their friends from 6:00 until 8:00 p.m., Friday, July 24, 2020, at First Church of God.  
Tom passed away July 5, 2020 in Oklahoma. 
He was born August 3, 1970, at West Plains, Missouri, to Arthur Thomas Eagleman and Katie Lynn Hensley Eagleman.  Tom graduated from West Plains High School with the Class of 1989.  He was an Account Executive at American Home Patient.  He enjoyed bird hunting with family and going fishing. He also loved woodworking and making things from leather.
He is survived by one sister, Wendy Dixon and husband, Ron, West Plains; two nephews, Zack Dixon and wife, Cecilia, Springfield, Missouri and Derrick Dixon and wife, McKenzie, Diggins,  Missouri; and many aunts, uncles, cousins and friends.
His parents preceded him in death.
Memorial contributions may be made to any Animal Shelter of choice.  Arrangements under the direction of Robertson-Drago Funeral Home.