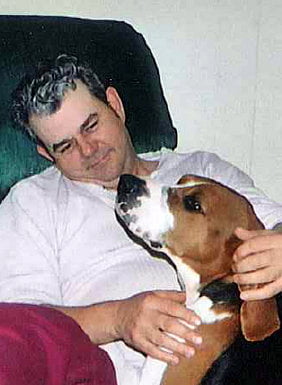 A Memorial Service for Tome Lee Kirkland, 60, Caulfield, Missouri, will be held at 2:00 p.m., Sunday, July 20, 2014, in the Rose Chapel at Robertson-Drago Funeral Home.
Mr. Kirkland died at 11:35 p.m., Wednesday, July 16, 2014, at his home.
He was born December 2, 1953, at West Plains, Missouri, to Charles Elvis Kirkland and Chloe Watts Kirkland. On February 12, 1972, he was married at Dora, Missouri, to Joyce Formby. Mr. Kirkland worked as a pipeline construction foreman for thirty-five years.   He loved his grandchildren and was a very loving grandfather. He enjoyed his dogs, was a member of the Caulfield Coon Hunters Association and loved to hunt and fish. Mr. Kirkland attended Dawt Church of Christ.
He is survived by his wife, Joyce Kirkland, of the family home; two children, Tome Lee "Leon" Kirkland, Jr., wife, Jessica, Steelville, Missouri and Nick Lee Kirkland, wife, Stacy, Rogersville, Missouri; six grandchildren, Tome Lee Kirkland, III, Bailey Rae Kirkland, Christopher Allen Kirkland, Kohltin Lee Kirkland, Tristen Neff and Raylee Jane Kirkland; three brothers, Jack Kirkland, wife, Barbara, Gladston, Missouri, Bob Kirkland, wife, Cindy, Caulfield, Missouri and Kenneth Kirkland, wife, Mary Ruth, Caulfield, Missouri; and several nieces and nephews.
His parents, two brothers, Charles Kirkland Jr. and Dale Kirkland and one sister, Veltia Hicks, precede him in death.