Virginia Manning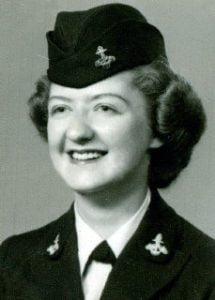 A memorial service for Virginia Manning, 87, West Plains, Missouri, will be held at a later date. 
Mrs. Manning passed away 4:00 a.m., Sunday, April 5, 2020 at Brooke Haven Healthcare.
She was born September 27, 1932, at Pittsfield, Massachusetts, to Edward B. Sadlowski and Stella R. Pisiewski Sadlowski.  Virginia graduated from Pittsfield High School in 1950.  She was a skilled secretary and was employed by Eaton Paper Company.  Mrs. Manning was a veteran, having served with the United States Navy where she was stationed in Washington D.C. from 1952 – 1956.  On January 25, 1956, she was married at Arlington, Virginia, to Sanders Walker Manning, who preceded her in death on March 29, 2004.  She resided in Arlington, Virginia and also lived in Hawaii and Pennsylvania, but settled in Connecticut to raise her children.  Here, she was employed by the former Seaside Regional Center and the State of Connecticut.  In 1975 she moved to Missouri with her family.  Virginia had a love of gardening and there wasn't anything that she could not successfully grow.  No matter the genre, her greatest passion was reading.  She also enjoyed solving crossword puzzles and working on family history.  The best and most memorable talent she left behind was her delicious, superb pie making.  She loved her family dearly but she shared a most special bond with her grandchildren, Brian, Megan and Heather.  Mrs. Manning was a member of The Church of Jesus Christ of Latter Day Saints.
She is survived by her children, Carolyn (Thomas) Hennes, Gordon, Alabama, Stephen Manning, Plainfield, Indiana, Peter (Kristine) Manning, New Whiteland, Indiana, Susan Manning, Mesa, Arizona and Marion Barker, West Plains, Missouri; grandchildren, Emily Hennes (Tyler Borkesch) St. Cloud, Missouri, Jack (Minh Tam) Hennes, Thorton, Colorado, Natalie (Jeff) Broekhoven, Sean Manning, Bloomington, Indiana, Sara (Samuel) Colledge, Las Vegas, Nevada, Brian (Megan) Barker, West Plains, Missouri, Megan Collins (John Lan, fiancée), West Plains, Missouri, Heather Collins (Jeremy) St. Charles, Missouri; great-grandchildren, Pippa, Ci and Clay Broekhoven, Marika, Lavell and Augustus Colledge, Las Vegas, Nevada, Hayden and Wyatt Barker, Ryan Hawkins and Trinity Lan, West Plains, Missouri; siblings, Kathryn Danis, Pittsfield, Massachusetts, Edward J. (Jan) Sadlowski, Port Orange, Florida, Patricia Huffman, Vancouver, Washington, Eugene (Lynne) Sadlowski, Yuba City, California, Theresa (William) Trainor, Milton, Florida, Lorraine (Larry) Hodge, Weatherford, Texas, David Sadlowski, Madison, Alabama, Christine (Don) Deno, Ruskin, Florida, Margaret Sadlowski and Kenneth Sadlowski, Pittsfield, Massachusetts; and several nieces and nephews.
Her parents, husband, granddaughter, Valerie D. Manning and sister, Maryann C. Sadlowski, preceded her in death.
Memorial contributions may be made to St. Jude's Children's Research Hospital, Alzheimer's Research or to an organization of your choice, and may be left at Robertson-Drago Funeral Home.