Wilborn E. Newberry, Jr.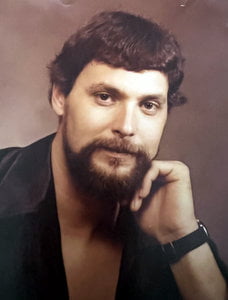 Wilborn E. Newberry, Jr. passed away at his home in West Plains, Missouri, on March 6, 2023.
He was born May 18, 1950, in Paragould, Arkansas where he lived for many years. Wilborn, called Wib by friends and family, was a carpenter, musician, singer, and songwriter.
Wilborn was preceded in death by his parents, Wilborn, Sr., and Joyce Cato Newberry of Paragould, Arkansas.
He is survived by one brother, James Newberry (Becky) of Little Rock, Arkansas; and three sisters, Phyllis Liversiedge of Southaven, Mississippi, Janet Taylor (Steve) of Ann Arbor, Michigan and Carol Phillips (Stan) of Paragould, Arkansas.
A graveside service is tentatively planned for April 8, 2023, at 11:00 AM at Center Hill Cemetery in Paragould, Arkansas.
Arrangements under the direction of Robertson-Drago Funeral Home.