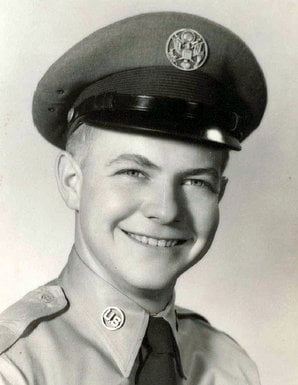 Funeral services for William McKinley Brenton, Jr., 82, West Plains, Missouri, will be held at 2:00 p.m., Tuesday, December 30, 2014, in the Rose Chapel at Robertson-Drago Funeral Home.
Mr. Brenton died at 12:30 a.m., Friday, December 26, 2014, at his home.
He was born November 14, 1932, at Mexico, Missouri, to William McKinley Brenton, Sr. and Ethel Ariene Arnett Brenton. On November 12, 1954, he was married at Montgomery, Alabama to Beverly Stryker. He and Beverly recently shared their sixtieth wedding anniversary. Mr. Brenton retired from the United States Air Force in 1976 as Senior Master Sergeant. He served during the Vietnam Conflict. Mr .Brenton was a 32nd degree Mason and had received his fifty year pin; he was also a Shriner.  Mr. Brenton was a member of the Pomona Christian Church.
He is survived by his wife, Beverly Brenton, of the family home; four children, Kenneth Brenton, Rebecca Martin, husband, Duane, Melissa Norton, husband, Danny and Barbara Emmons, husband, Loran; four grandchildren, Ashley Garner, husband, Jon, Ryan Norton, Hannah Norton and Brenton Emmons; and three great-grandchildren, Olivia Garner and twins, Georgia and Samuel Garner.
His parents and step-father, William Kessinger, precede him in death.
The family would like to thank Mary, Sandra, Marietta and Kelly with Riverways Hospice for their compassion.
Visitation will be held from 5:00 until 7:00 p.m., Monday at Robertson-Drago Funeral Home. Burial will be in the Howell Memorial Park Cemetery. Memorial contributions may be made to Riverways Hospice, and may be left at Robertson-Drago Funeral Home.