Young Moo Kang, M.D.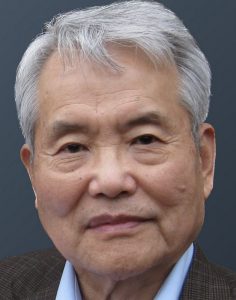 Young Moo Kang, M.D., passed away peacefully in his hometown of West Plains, Missouri, on March 21, 2023. 
Young Kang was born on Oct. 16, 1937 in a rural area just outside of Seoul, South Korea. His mother, an organist for the Korean Methodist Church, brought him to the Christian faith at an early age, and his belief in God never wavered. Young dreamed of becoming a physician, and he eventually graduated from Seoul National University School of Medicine in 1962. After three years of service as a physician in the South Korean armed forces, he immigrated to the United States for medical residency training.
Dr. Kang quickly fell in love with his new country, and America's values soon became his own. Only thirteen years of age when the Korean War started, he had seen firsthand the dangers of communism. He was deeply grateful for American sacrifices for South Korean freedom and democracy. He eventually became a proud U.S. citizen in 1976, confirming what he already knew in his heart: that he was American. Following residency training in New York and St. Louis, Young moved to West Plains and established the family practice that he devoted himself to for forty years. He had always appreciated classical and sacred music, so Young loved to play the organ when not taking care of patients. But his life truly began when he met Soon Kim. He had finally found someone to sing with and to love. They were married at First United Methodist Church of West Plains in 1978. The subsequent birth of sons David and Stephen made his life complete. 
Young had two primary purposes in his life: family and medicine. He loved being a father and raising his two sons. He seemed to always have his faithful camcorder, ready to document their every move. The best part of his day was taking David and Stephen to the local Ramada Inn for a coffee and Sprite. He cherished taking his family on fishing trips to Tecumseh or Rock Bridge. Family canoe trips from Twin Bridges to Hammonds Mill were especially delightful for him. Young was a "country boy" at heart, and in the Ozarks had found his true home. A member of First United Methodist Church, Young enjoyed singing with Soon in the Chancel Choir, and often practiced at home with recordings to make sure he had each note just right.  
As a family doctor, it was his true honor to serve the West Plains community for forty years. Sick patients could call him at home, and he would go into the office to help them at all hours of the night. He was always on call, so never took a vacation longer than a weekend in his career. But a quick getaway to Springfield or Branson with coverage from a gracious physician colleague was all he needed to make him happy, as long as he was with family. Caring for others, whether family members or patients, brought him joy throughout his entire life.
He is survived by wife Soon; children David and Kathryn Kang, and Stephen Kang and Kimberly Guo; grandchildren James, Emily, and Benjamin; siblings Young Seok Kang and Young Sun Kim; and mother-in-law Soon D. Choi. 
Dr. Kang is preceded in death by his parents Hoon Jo Kang and Young Soon Kim; special West Plains parents Clifford and Martha Garrett; and father-in-law Han Myung Kim.
A private family gathering to celebrate Dr. Kang's life is planned.