Alice Jean Eckhart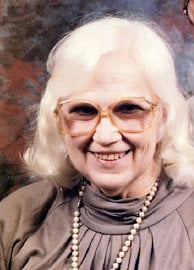 Graveside services for Alice Jean Eckhart, 95, West Plains, Missouri, will be held at 2:00 p.m., Thursday, January 2, 2020, at Howell Memorial Park Cemetery, under the direction of Robertson-Drago Funeral Home.
Mrs. Eckhart passed away at 9:45 p.m., Friday, December 27, 2019 at her home.
She was born July 24, 1924, at Toledo, Ohio, to Edward Julius Reiter and Ethel Claire Brown Reiter.  On October 6, 1945, she was married at Toledo, Ohio, to Robert Elmer Eckhart.  Before her retirement, Mrs. Eckhart had operated a preschool and had been the owner and operator of Pinebrook Bed & Breakfast.  She enjoyed reading and sewing.  Mrs. Eckhart was a member of St. Paul Lutheran Church.
She is survived by her husband, Robert Elmer Eckhart, of the family home; four children, Cheryl Ward, West Plains, Sonia Steger and husband, Gregg, West Plains, Timothy Eckhart and wife, Debbie, Denver, Colorado and Anthony Eckhart, Denver, Colorado; five grandchildren; and several nieces and nephews.
Her parents, one son, Stephen and one brother preceded her in death.
Visitation will be held from 12:30 until 1:30 p.m., Thursday, at Robertson-Drago Funeral Home.