Allen Wayne Severin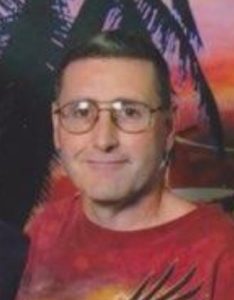 A memorial visitation for Allen Wayne Severin, 60, West Plains, Missouri, will be held from 6:00 to 8:00 p.m., Saturday, October 9, 2021 at Robertson-Drago Funeral Home.  
Mr. Severin passed away at 6:33 p.m., Monday, October 4, 2021 at Ozarks Healthcare.  
Allen was a simple man that was loved, is missed, and will always be remembered.  His story starts in September 1961, as the youngest of nine children born to Albin and Lavon Severin.  Allen was born in Wisconsin Rapids, WI and spent his childhood and early adult life there.  It is also where he would meet the love of his life, Mary Kay Rogers.  Allen & Mary Kay were married at St. Luke's Lutheran Church June 19, 1993.  They spent many years building their home, traveling, riding motorcycles, and being entrepreneurs. They had one son, Arron, born in 1996, and a family dog, Comet.  Allen spent many years feeding his daredevil tendencies, whether on snowmobile, dirt bike, or fast car.  He had a love for speed and enjoyed a good NASCAR race.  Visiting their home, you would find a new house project in process, NASCAR or a Packers game on TV, Allen's hands sanding some new woodworking project, and lots of love from their pets. If not at home, Allen was likely on the golf course.  In 2013Allen, Mary Kay and Arron purchased land in Pomona, Missouri, just outside of West Plains.  They began construction of their new home, a passive solar house that is made of both nature and upcycled materials.  This effort fed their compassion for sustainability and natural living with a low carbon footprint.  There, they grew their family by the addition of ducks and a new pet dog named Lily.  Allen got a job at Caterpillar, and the family spent several years building their new home before moving into it in 2017.
Loved ones that will miss Allen until they meet again are his son Arron; brothers, Lester Severin, Leslie Severin, and Gordon Severin; sisters, Janet (Ralph) Johnson and Pearl Hanson; mother-in-law, Lorraine Rogers; sister-in-law, Becky Rogers; and many nieces and nephews,
Passing before Allen were his wife, parents, siblings, Dolores (Frank) Lila, Debra Severin, and Larry (Joan) Severin, and nephew, Brett Severin.
A service in Wisconsin will be held at a future date.