Barbara Jean O'Connell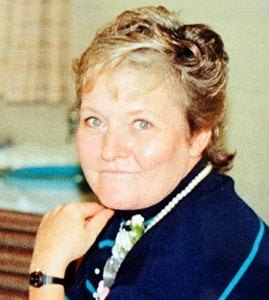 Barbara Jean O'Connell, 74, West Plains, Missouri, passed away at 1:59 p.m., Sunday, August 29, 2021, at Ozarks Medical Center.
She was born September 19, 1946, at Taunton, Massachusetts, to William Maguire and Ruth Gagnon Maguire.  Barbara graduated in 1964 from Dighton Rehoboth Regional High School, Dighton, Massachusetts and earned her nursing degree from Taunton Vocational School of Practical Nursing.  She worked at various nursing homes in Massachusetts and Rhode Island.  On October 12, 1966, she was married at Dighton, Massachusetts to William P. O'Connell, who preceded her in death on November 7, 2015.  Barbara enjoyed reading and spending time with family.  She was of the Catholic faith.
She is survived by two children, Jill Drever and husband, Thomas, Frankfort, Maine and William P. O'Connell, West Plains,  Missouri; three grandchildren, Thomas Drever and wife, Alicia, Wareham, Massachusetts, Jessica Drever and fiancée, Jesse Ryder, Wareham, Massachusetts and Joshua Drever, Falmouth, Massachusetts; four great-grandchildren, Thomas, Elijah, Kaleb and Lillianna; and several nieces and nephews.
Her parents, husband, two brothers, Paul and William Maguire and one sister, Sheila (Mollie) Maguire, preceded her in death.
Private Services will be held.  Arrangements under the direction of Robertson-Drago Funeral Home.