Barbara Maxine Hackworth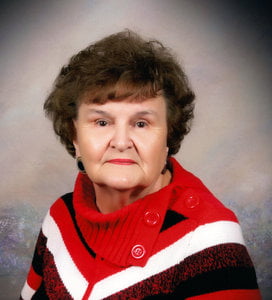 Funeral services for Barbara Maxine Hackworth, 88, West Plains, Missouri, will be held at 10:00 a.m., Monday, July 25, 2022, in the Rose Chapel at Robertson-Drago Funeral Home.  
The world has lost a very special Angel.  Maxine departed this life on Thursday, July 21, 2022, at her home.  
She was born November 6, 1933, at Mammoth Spring, Arkansas, to Doris Dubois Griffith and Carl D. Griffith.  Maxine graduated from Thayer High School with the Class of 1951.  On October 20, 1953, she was married at West Plains, Missouri, to William G. (Bill) Hackworth, who preceded her in death on May 26, 2003.  Five children were born into their marriage.  She was a local store owner for more than fifty-five years, and was well known in the community.  All who knew her loved her.  Mrs. Hackworth was of the Christian faith and was a member of Central Church of Christ. 
She is survived by three daughters, Cindy Sliger and special friend, Willie Oritz, Rhonda Freshour and husband, Archie and Lisa Warren; one son, Morris Hackworth; nine grandchildren; ten great-grandchildren; two great-great-grandchildren; three brothers; two sisters; one very special sister-in-law; and several nieces and nephews 
Her parents, husband, one son, Craig, one great-grandchild, Miracle Warren, four brothers and one sister, preceded her in death.  
Mrs. Hackworth will lie  in state from 6:00 until 8:00 p.m., Sunday, at Robertson-Drago Funeral Home.  Burial will be in the Howell Memorial Park Cemetery.  In lieu of flowers, memorial contributions may be made to the family and may be left at or mailed to Robertson-Drago Funeral Home, 211 West Main, West Plains, MO  65775.